Description
Grumman owners supporting YOU by bringing you the latest advances in technology!
NOTE THIS BATTERY IS NOT USED IN GRUMMANS, OUR PLANES USE THE 25 Form Factor
Gill® Sealed acid batteries for Grummans are setting a standard with improved quality and great pricing.  The Gill® 7035-34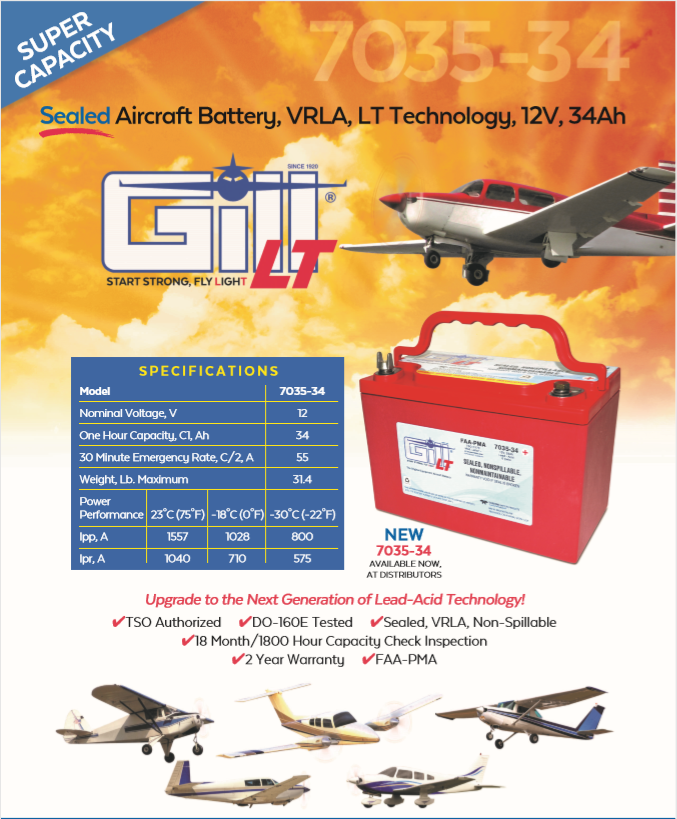 is the top-of-the-line 12V Ultra High Capacity 35 series battery.