N492LG
A unique aircraft, lovingly upgraded, available now and offered by Grumman-Parts.com Price $105,000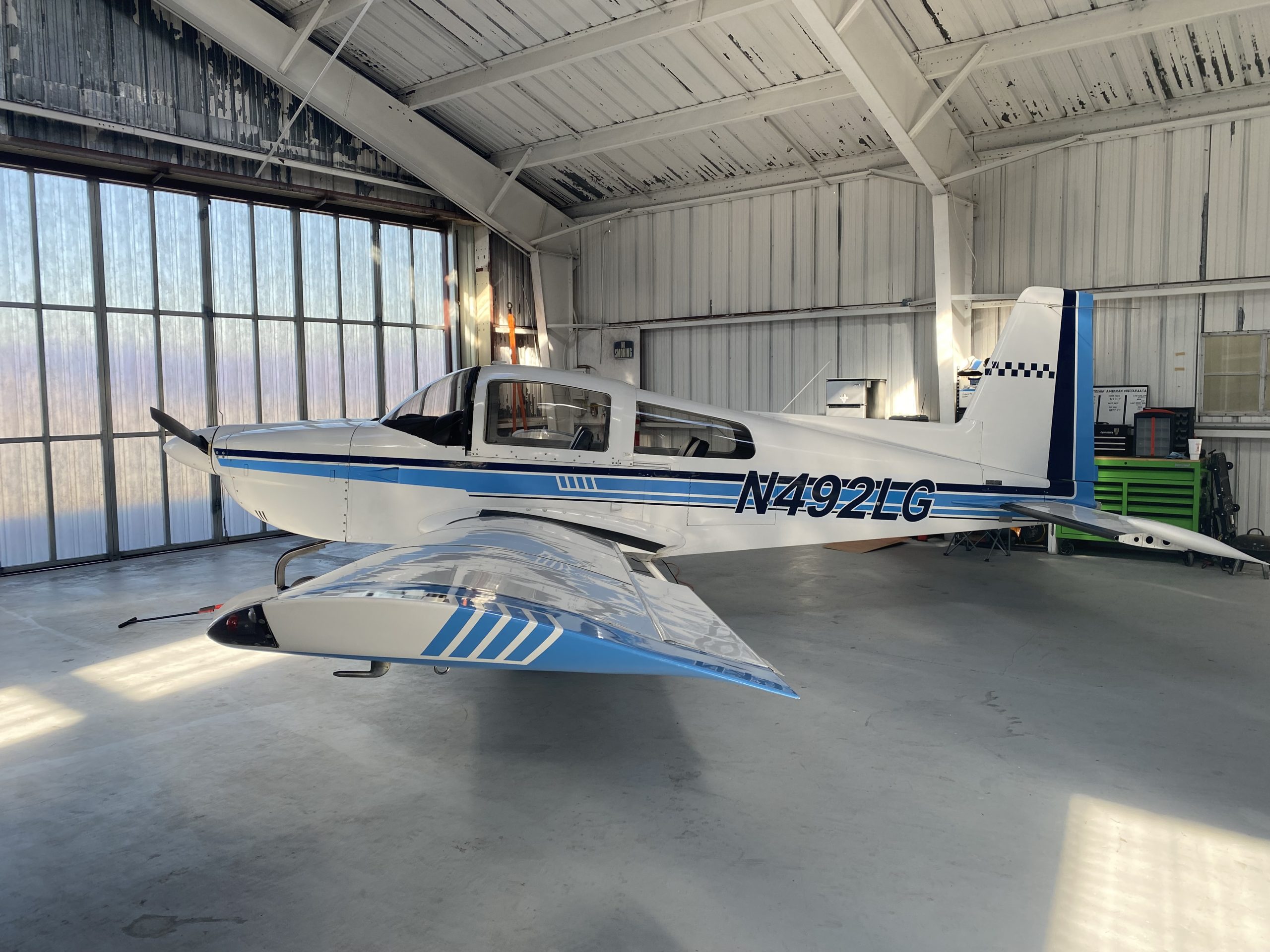 Exterior:
Airframe 3123.5 Hours
The paint is in very good condition
Professionally Ceramic Coated
LED Flashing beacon moved to tail cone (Whelen STC)
LED landing light (Whelen STC)
Split Nosebowl (STC)
Bruce's Custom Canopy Cover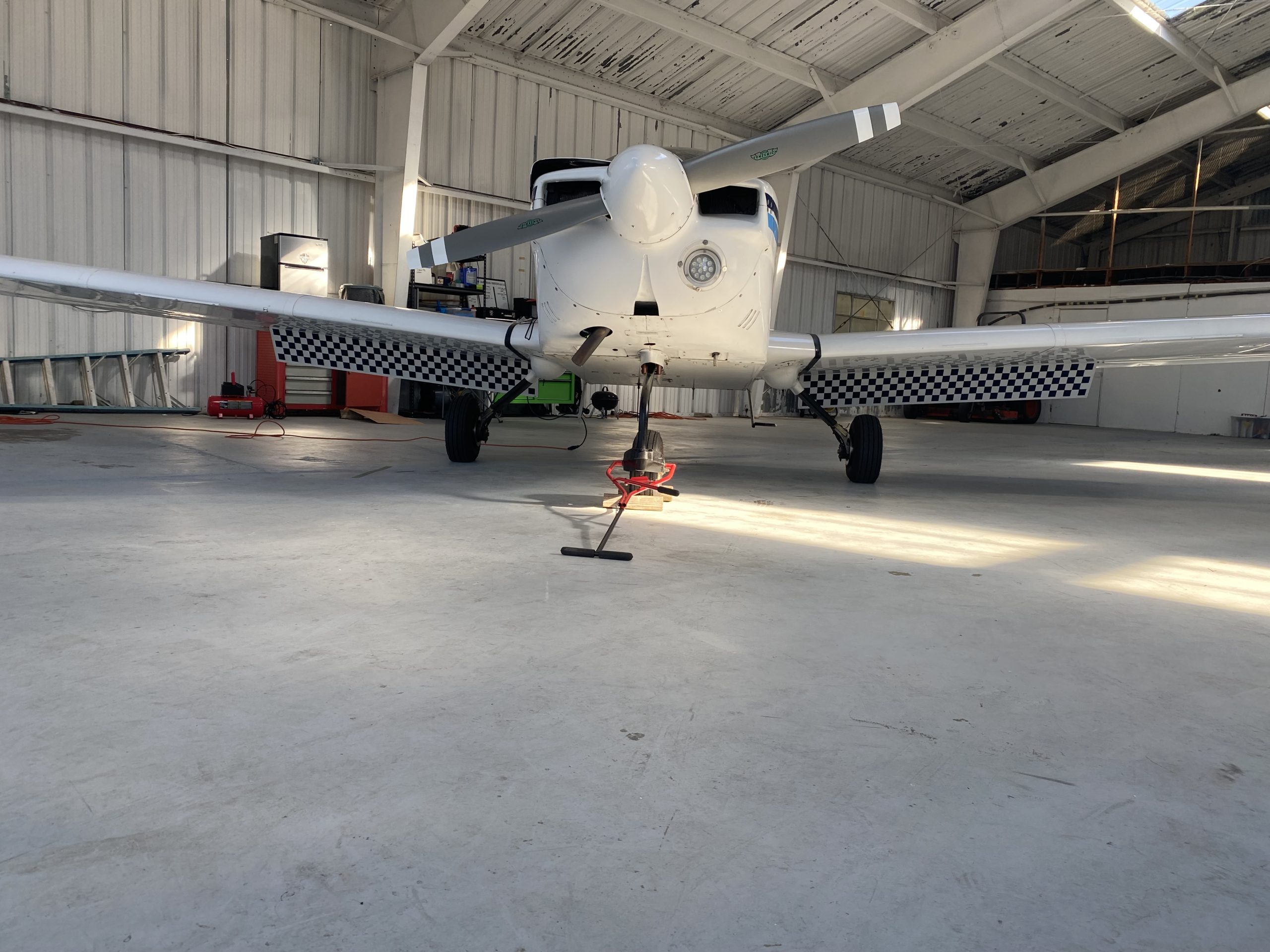 Propeller
New Sensenich Prop and STC Fletchair
TCB Composite Spinner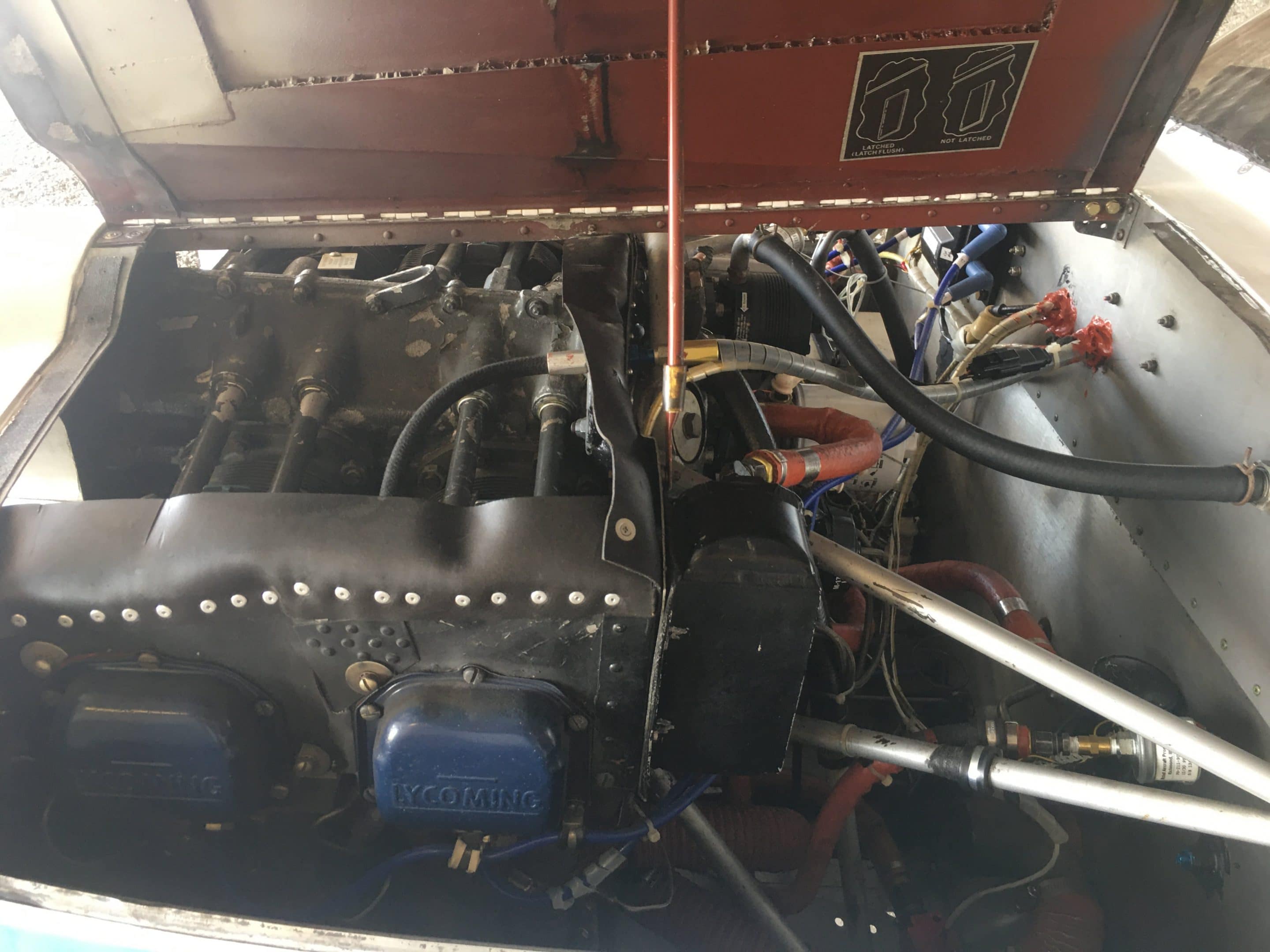 Engine
Engine
0320-E2G, SN# L-19225-27A
Engine Time Lycoming Factory Overhaul: 1659
Engine Time Since Top Overhaul: 169
Ported and Polished Lycoming Cylinders 
Precision Engine hi-compression STC 160 HP
Challenger Air Filter
EIS 41000 Electronic Ignition
New Battery
Recent Vacuum Pump
Carb overhaul (Precision Engine)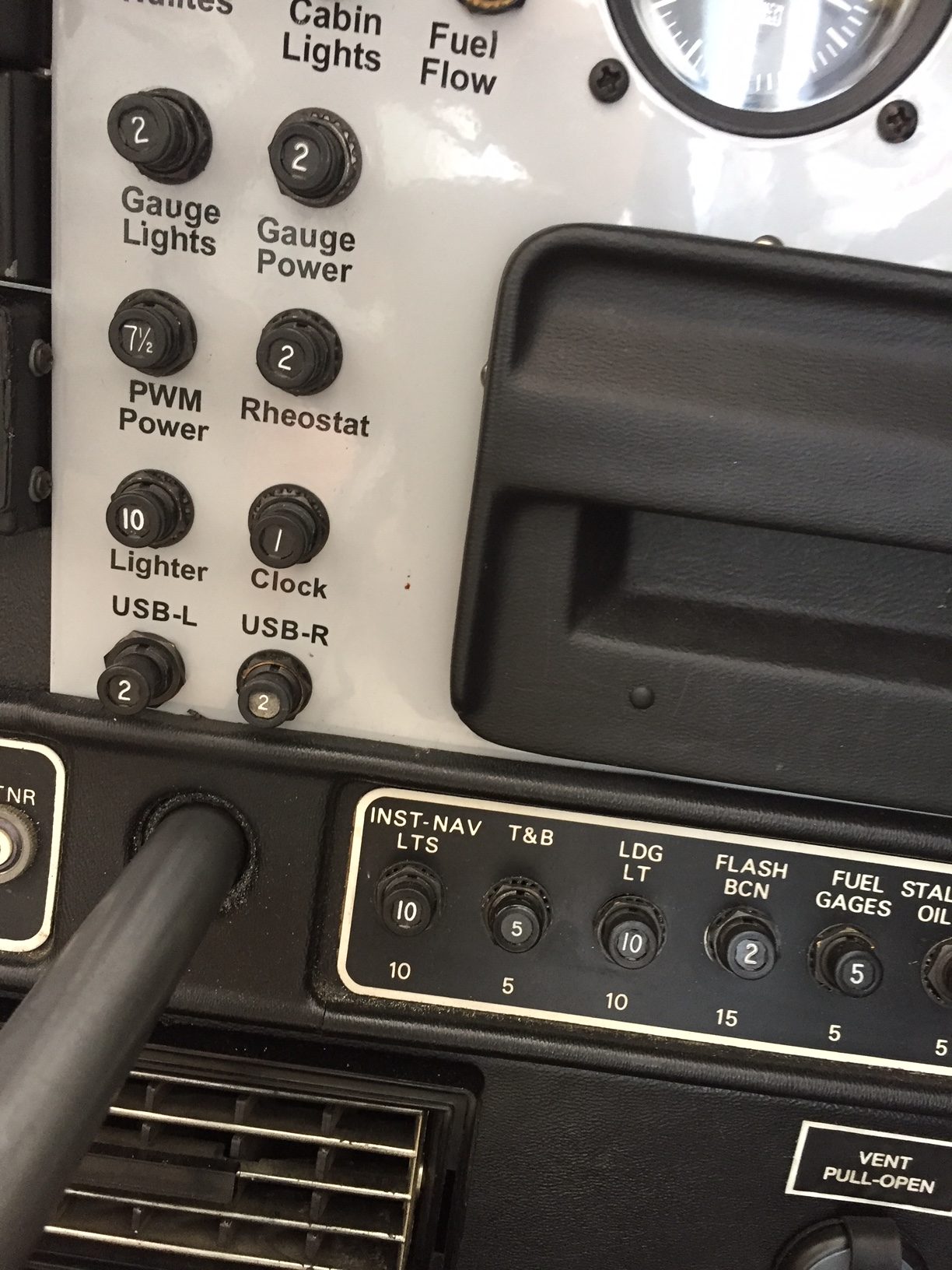 Behind the Panel
Electrical Upgrades and Replacement
IMCI (marine-certified) bus bars used for wire aggregation.
Tyco crimp connectors and Teflon-coated wire throughout
Replaced all stock fuses and existing breakers with new Klixons
Replaced all rocker switches lower panel with new
Removed pilot-side gooseneck lamp-fixture
Replaced dome light with FreshAero three-lamp appliance
Variable LED lighting under the eyebrow, main spar, and gauges
Dual USB power ports (installed in air-boxes for cooling)
ELT Test switch (with flip-up cover) relocated to the right of the glovebox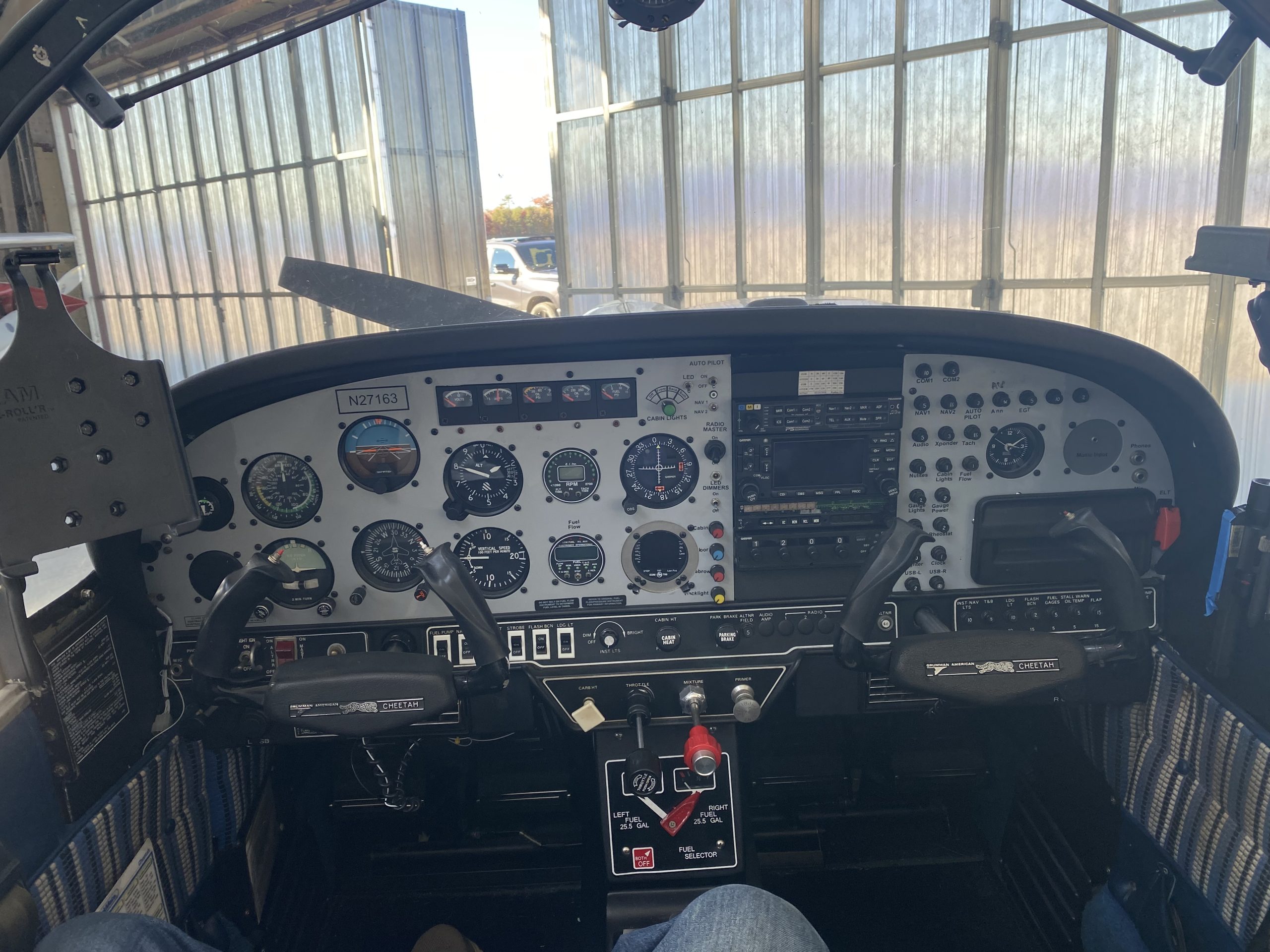 Custom Upgraded IFR Panel
Fresh Pitot Static check
Garmin GNS-430WAAS (COM1, NAV-1)
Garmin/Apollo SL-40 (COM2)
Garmin GTX-320 transponder
uAvionix tailBeacon ADS-B out
PS Engineering Audio Panel PMA8000B
Music input on the panel above the glovebox.
Century One autopilot (switchable between Garmin GNS-430W and 496)
Garmin 496 GPS (NAV-2) with external mount on pilot-side windshield bow. It is wired as a backup source for autopilot. Its screen mirrors the GNS430W. It can operate off internal batteries for two-plus hrs.
Vertical card compass: Precision PAI-700
FP5L Fuel flow (Electronics International)
T1 digital tach (Electronics International)
JPI 900 4-cylinder engine monitor
Mitchell 5-gauge instrument cluster
Vernier throttle control (black knob)
Vernier mixture control (red knob)
Nulite circumferential lighting on all instruments
Gregoire slip-on yoke grips (pilot side)
A COM1-COM2 toggle switch is on the right side of the pilot's yoke.
Push-to-Talk button on the left side of the pilot's yoke.
Avionics master switch on the front panel
Custom (0.030-inch) instrument panel overlay
Laser machined
Alodined
Three layers of powder-coat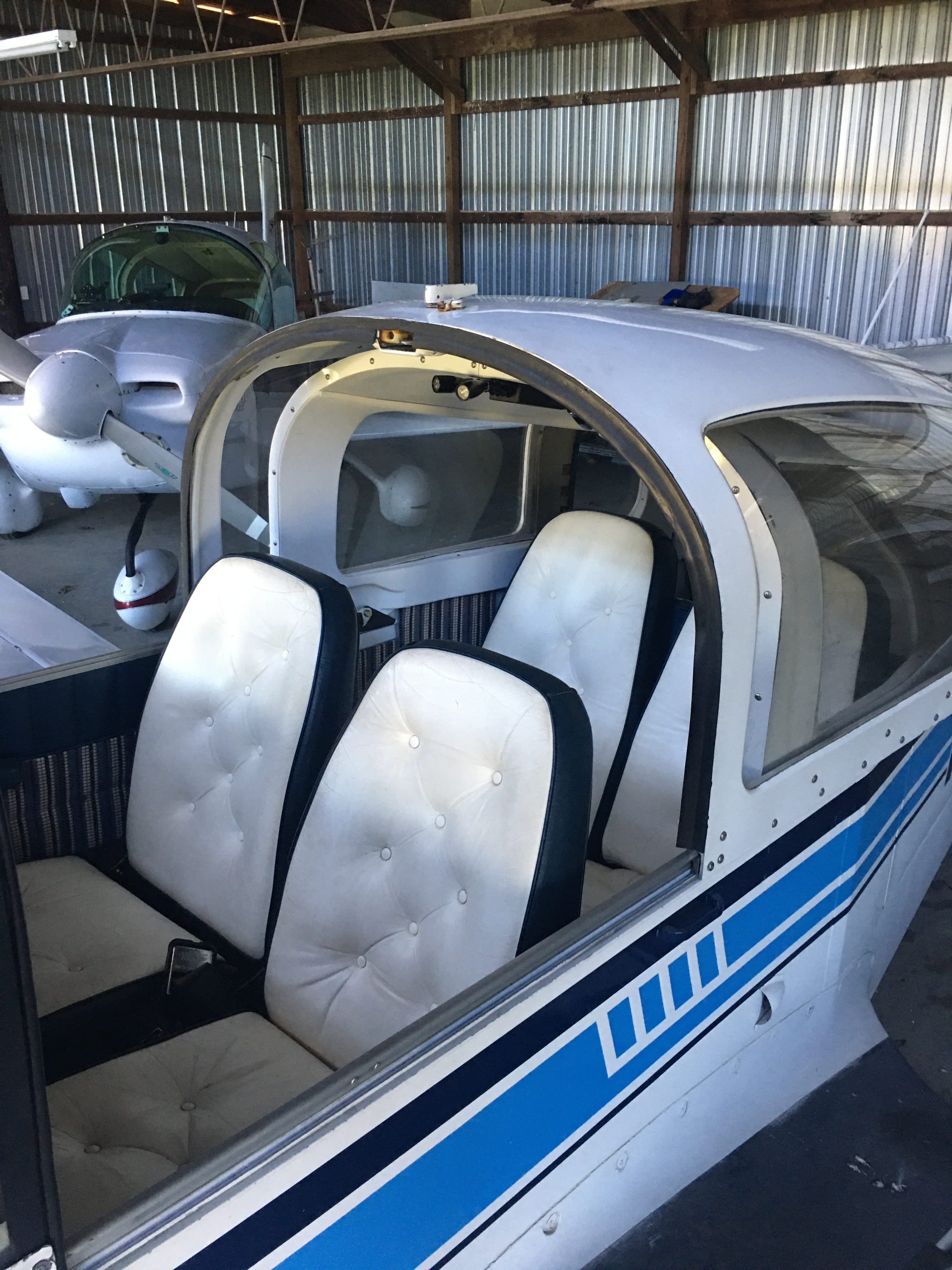 Interior
New windshield and windows ("Solar Gray")
New fiberglass eyebrow (AuCountry Aviation)
New interior plastic trim
Custom upholstery (in good condition); color matches paint scheme
Leather seats with elastomer cushions.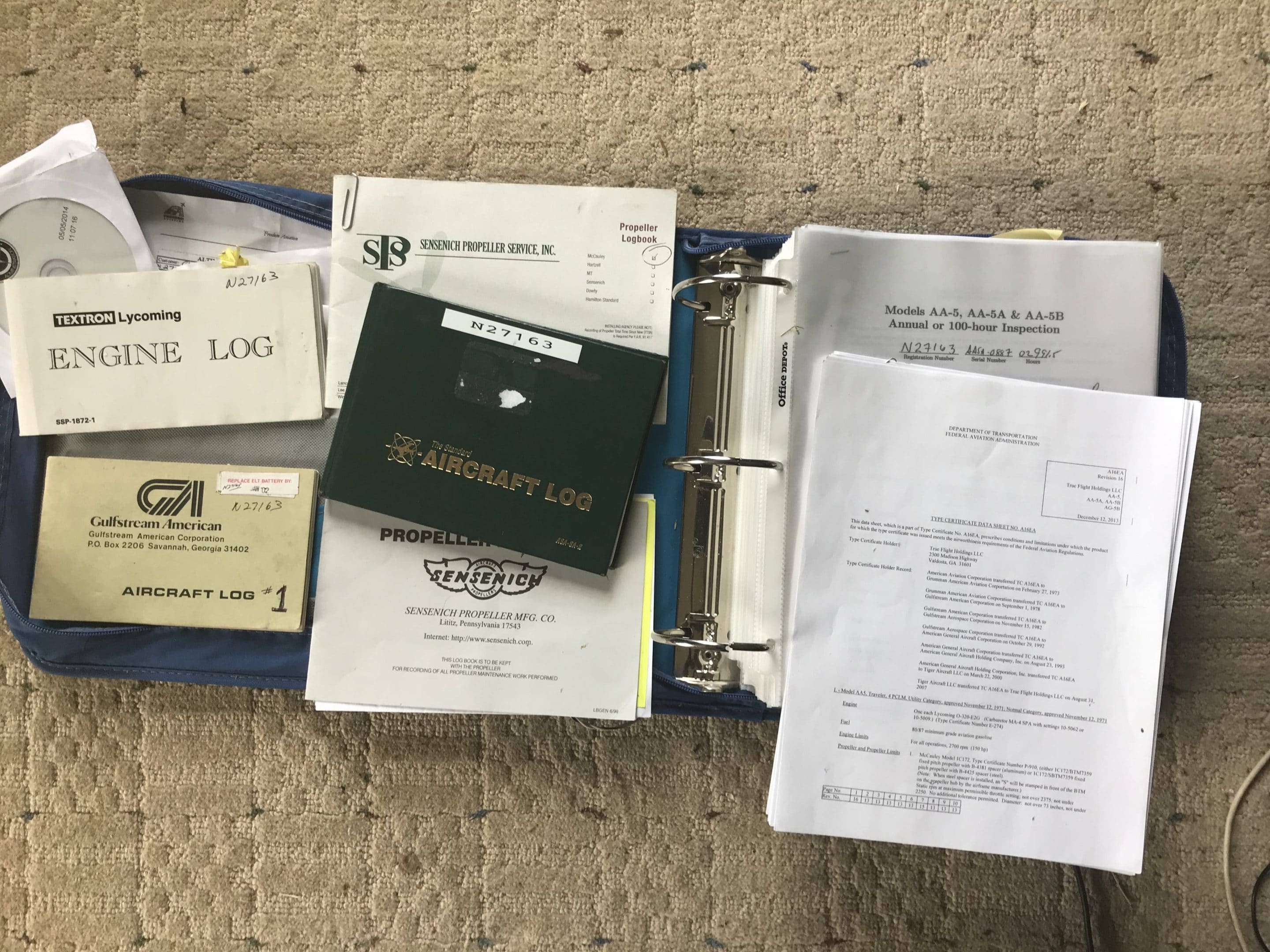 Complete Detailed Log Books since NEW
The logbooks are complete from day one. Receipts, 337s, and STCs are all neatly and well organized in a zippered binder. They are so well done, that I am using this method for my personal aircraft.
Current Times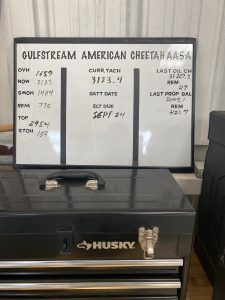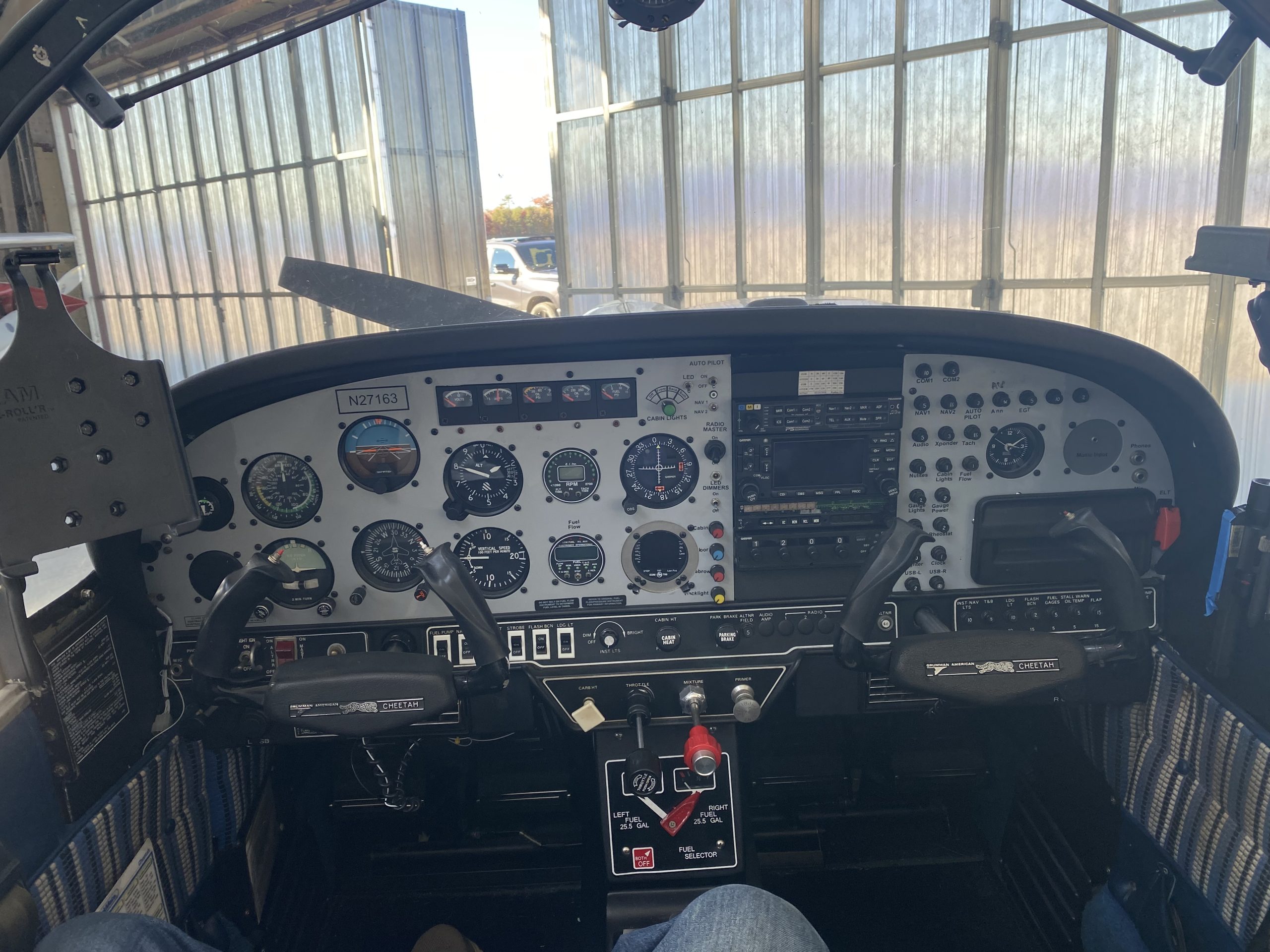 ElectroAir Electonic Ignition
This ignition system eliminates one magneto. This Cheetah starts easier, flies higher and burns less fuel.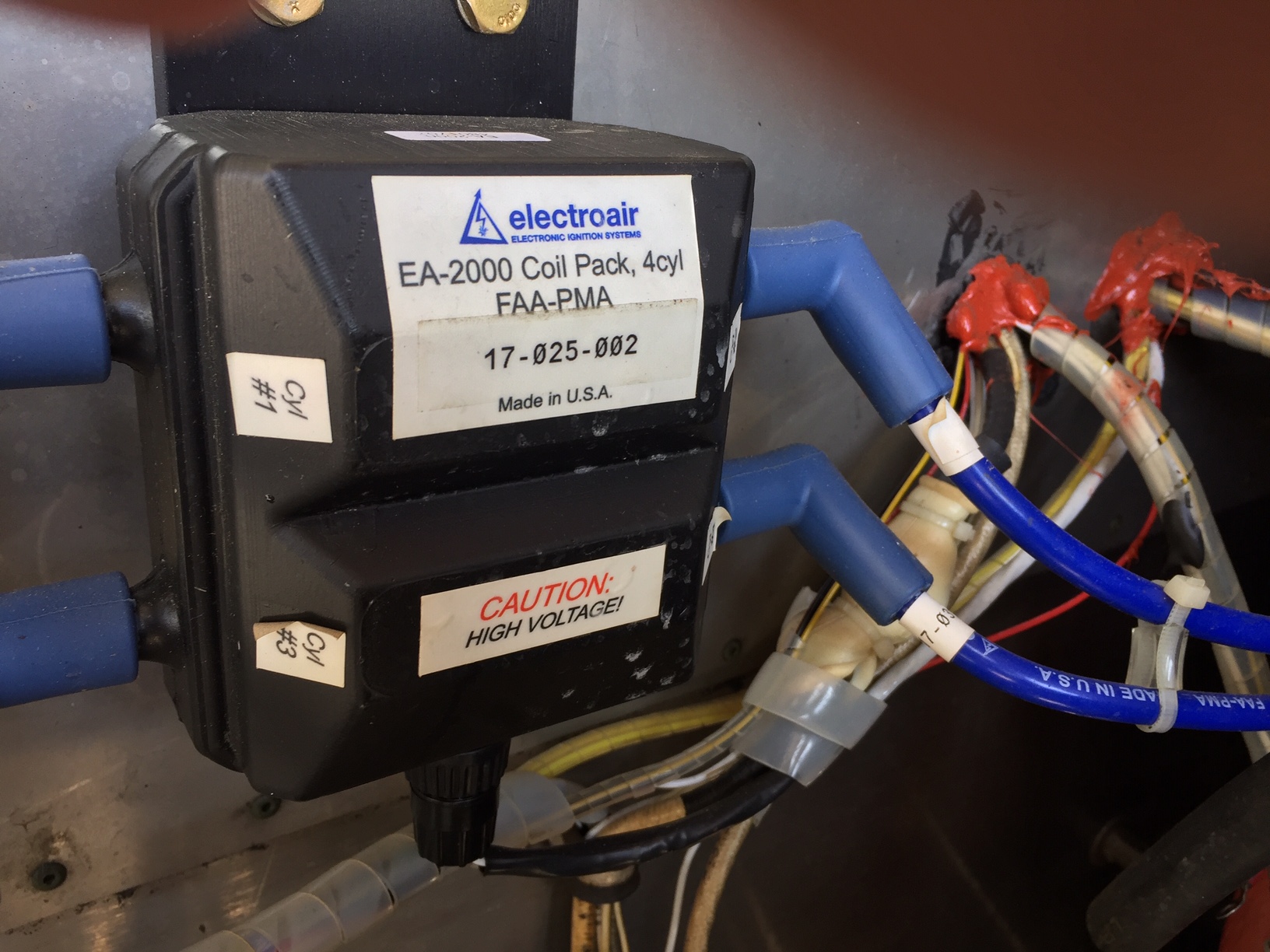 Coil Pack EA-2000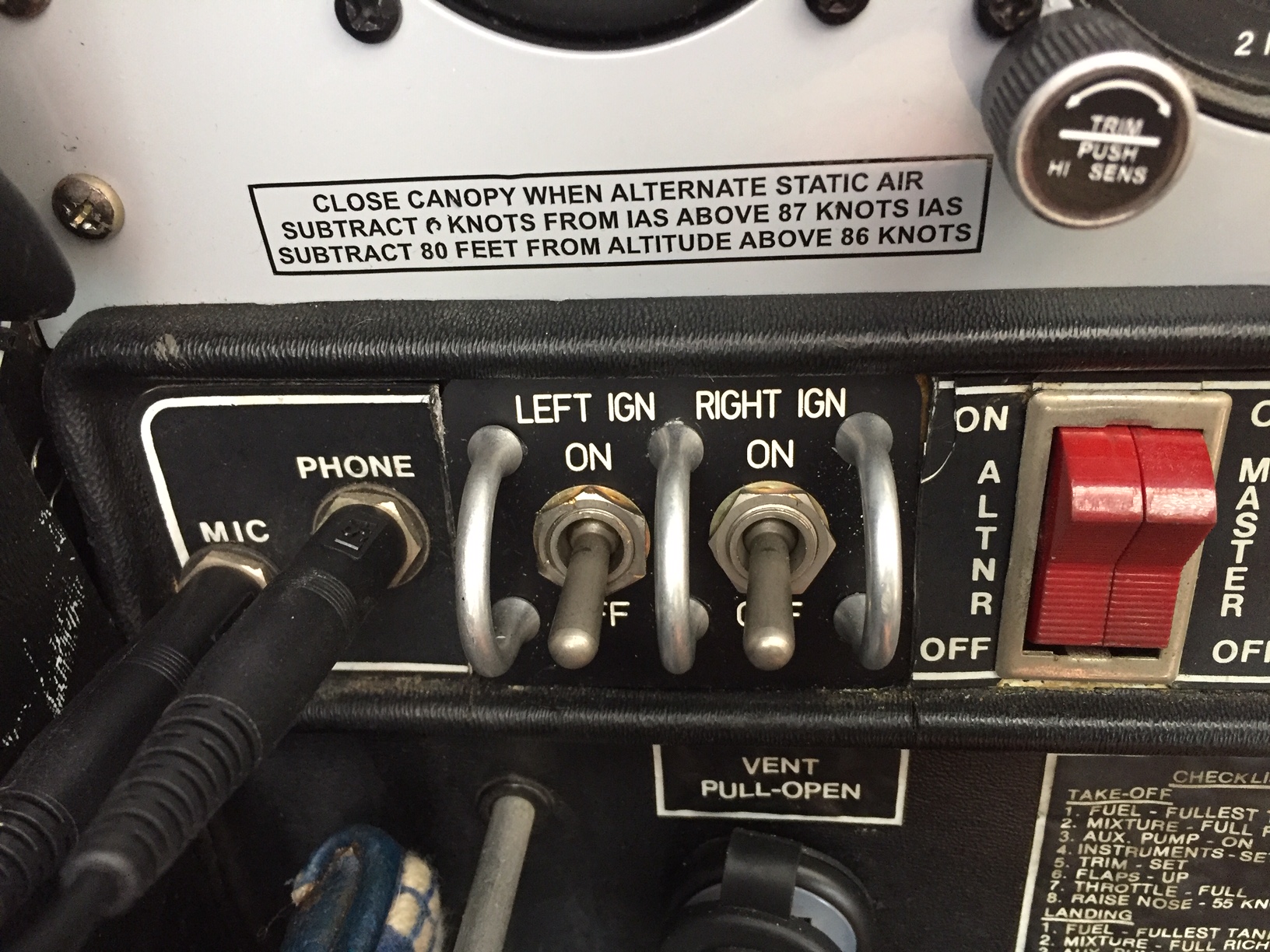 Custom Ignition Switch
Details of A once in a lifetime opportunity
Engine
0320-E2G, SN# L-19225-27A
Engine Time Lycoming Factory Overhaul: 1659
Engine Time Since Top Overhaul: 169
Ported and Polished Lycoming Cylinders 
Precision Engine hi-compression STC 160 HP
Challenger Air Filter
EIS 41000 Electronic Ignition
Recent Battery
Recent Vacuum Pump
Carb overhaul (Precision Engine)  

Aucountry STC Cooling Mod
Propeller 
New Sensenich Prop STC Fletchair
TCB Composite Spinner
Full IFR Instrument Panel
Current Pitot Static check
Garmin GNS-430WAAS (COM1, NAV-1)
Garmin/Apollo SL-40 (COM2)
Garmin GTX-320 transponder
uAvionix tailBeacon ADS-B out
PS Engineering Audio Panel PMA8000B
Music input on the panel above the glovebox.
Century One autopilot (switchable between Garmin GNS-430W and 496)
Garmin 496 GPS (NAV-2) with external mount on pilot-side windshield bow. It is wired as a backup source for autopilot. Its screen mirrors the GNS430W. It can operate off internal batteries for two-plus hrs.
Vertical card compass: Precision PAI-700
FP5L Fuel flow (Electronics International)
T1 digital tach (Electronics International)
JPI 900 4-cylinder engine monitor
Mitchell 5-gauge instrument cluster
Vernier throttle control (black knob)
Vernier mixture control (red knob)
Nulite circumferential lighting on all instruments
Gregoire slip-on yoke grips (pilot side)
A COM1-COM2 toggle switch is on the right side of the pilot's yoke.
Push-to-Talk button on the left side of the pilot's yoke.
Avionics master switch on the front panel
Custom (0.030-inch) instrument panel overlay
Laser machined
Alodined
Three layers of powder-coat
Behind the Panel
Electrical Upgrades and Replacement
IMCI (marine-certified) bus bars used for wire aggregation.
Tyco crimp connectors and Teflon-coated wire throughout
Replaced all stock fuses and existing breakers with new Klixons
Replaced all rocker switches lower panel with new
Removed pilot-side gooseneck lamp-fixture
Replaced dome light with FreshAero three-lamp appliance
Variable LED lighting under the eyebrow, main spar, and gauges
Dual USB power ports (installed in air-boxes for cooling)
ELT Test switch (with flip-up cover) relocated to the right of the glovebox
 Interior
Recent windshield and windows ("Solar Gray")
Recent fiberglass eyebrow (AuCountry Aviation)
Recent interior plastic trim
Custom upholstery (in good condition); color matches paint scheme
Exterior
Paint is in very good condition
LED Flashing beacon moved to tail cone (Whelen STC)
LED landing light (Whelen STC)
Split Nosebowl (STC)
Recent fiberglass wheel fairings and hardware
Bruce's Custom Canopy Cover